Donnerstag, 02.02.2012
Litteranova, Wallstr. 12a, 31134 Hildesheim
Einlass 19.30, Eintritt frei

I can't understand why people are frightened of new ideas. I'm frightened of the old ones. (John Cage)
Elektronische Musik ist Mainstream. Inzwischen kommt fast keine Produktion ohne elektronische Mittel aus, sei es durch Synthesizerklänge, Loops und Samples, mit denen die Musik angereichert wird oder durch die inzwischen vollelektronischen Aufnahmegeräte, die den Gesang glätten oder die Fehler der Musiker herausfiltern.
Wie aber entstanden all diese neuen Möglichkeiten? Wie kann man Elektronische Musik überhaupt definieren? Welche ästhetischen Gesichtspunkte bringt diese Musik denn mit?
hiltronica, das Symposium für Elektronische Musik am Donnerstag, den 2. Februar 2012, soll alle Interessierten zu Vorträgen und Livemusik einladen. Das Seminar "Geschichte, Genres und Ästhetik der Elektronischen Musik" unter der Leitung von Nils Nordmann (Universität Hildesheim) möchte in Kurzvorträgen und Live-Performances einen Einblick in das Musik-Genre geben.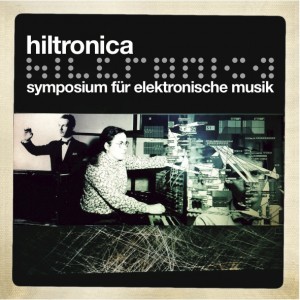 Vorträge
Nils Nordmann ………… Einführung in die Elektronische Musik
Okan Yasarlar …………. Indeterminacy in music
Josephine Reinisch …..  Kraftwerk: Elektronische Klänge vom Rhein
Anja Wernicke …………. Kosmische Klänge: Zu Stockhausens Neuerungen in der elektronischen Musik
Jens-Steffen Klimasch .. Fruchtig frische Schleifen bauen – FL Studio
Live-Elektronik
Marja Esther Christians …………………………………………………………………………… Musique Concrète
Arne Dreske | David Goldmann | Florian Kochon | Jan Bergmann ……………………… DJ/Live-Performance
Nils Nordmann | Klaus Spencker | Jan Hellwig ……………………………………………… Freie Live Improvisation