Elektroakustische Studien
I'm proud to present the release of my new album "Elektroakustische Studien" on 15 November, 2012 on the Tunesian Netlabel AVerage Noise (Thanks to Hassen Daoues).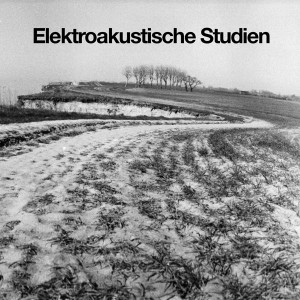 You can stream/download the 12 Studien including a booklet with texts and beautiful pictures by Mario Roth here:
"Elektroakustisch" means that the music on this album is produced with and without electronic devices. The title does not imply a genre or habitus.
"Studie" stands for an experimental, process-orientated method. I do not consider these "Studien" as complete songs or tracks.
"Elektroakustische Studien" is no promise. It is a desrciption a priori. No genres. No limitations. Just me.
Instruments used:
Bass Guitar, Cello, Drums, Flute, Grand Piano, Melodica, Phone Connector, Ping Pong Ball, Saxophone, Synthesizer, Tuba, Vibraphone, Voice, Xylophone
Software used: Ableton Live, Max/MSP